Packaging & Value Added Services (VAS)
Value Added Services
IHP Solutions offers various value added services for the ASICs produced at the IHP and for chips coming from customers directly. We handle everything in order for your chips to be ready for assembly or for using them on PCBs during the development phase. Our most common services are listed below. For more information and special requests, please contact us directly.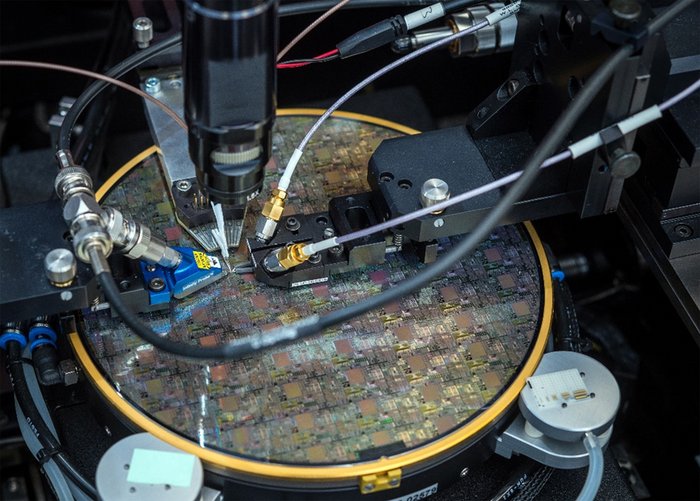 Test and Measurements
We offer access to the complete range of measurement and test equipment of the IHP. Even the most complex and challenging on wafer measurements and testing scenarios are defined and conducted to your specific requirements to ensure that you achieve your innovation goals with your designs. IHP Solutions takes care of the test setup and test program according to your specification.
The equipment allows for:
device measurements
functional test
circuit measurements of analog mixed and RF signals
digital functional measurements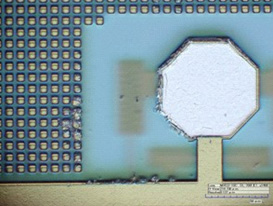 Automatic Optical Inspection (AOI)
2D (Critical Dimension & Overlay) and 3D (Structure and Surface)
recognition of various kinds of physical defects (e.g. contamination, chipping, crack)
via image composing algorithm (stitching)
reliable and high-speed inspection with a maximum resolution of 0.25 µm/pixel

Grinding
standard grinding of wafers up to 12"
thicknesses ranging from 150 µm to 750 µm
majority of the applications require 200 or 300 µm of wafer thinning
deeper thinning to 50 µm level (through TAIKO process) possible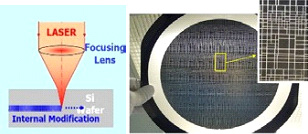 Dicing
wafers up to 12" and down to 50 µm thickness
Blade-Dicing
Laser-Dicing
Stealth-Dicing
dicing before grinding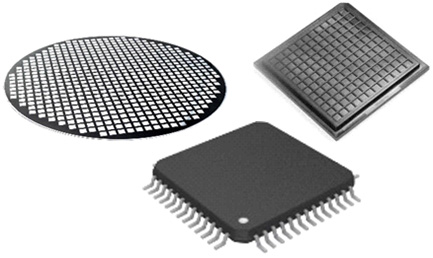 Die - Sorting and Packaging
dies sorted and picked into Waffle Pack, Vacuum Release Tray, Gel Pack or Tape
packaging: Quad or Dual Flat No Leads, Standard Operating Procedure, Shrink Small Outline Package, Quad Flat Package

Advanced Packaging Techniques & PCB Assembly
PCB assembly
Redistribution Layer (RDL)
Solder Balls
Copper Pillars
Flip Chip
Chip on Board
Die Bonding & Wire Bonding